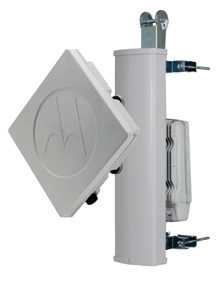 ALTIUS Communications and Motorola have partnered to bring a user friendly, 3.65 Ghz P-MP Solution to the market



WiMAX 802.16e has never been easier with the new PMP-320 - Call or email today and ask for info on our "No Risk" guarantee starter kit.



The Motorola wireless broadband Point-to-Multipoint (PMP) 320 is a low-cost fixed licensed outdoor distribution and access solution that delivers fast, affordable connectivity in a variety of environments and applications.


Low Cost Infrastructure. Because the PMP 320 is optimized for fixed, outdoor applications, infrastructure costs are kept to a minimum. There is no need for specialized gateways, routers or servers.
Rapid Deployment. Installation of the PMP 320 is quick and simple, with all-outdoor integrated radios and standards-based servers, yielding a faster time to market, lower costs and excellent return on investment.
Licensed Spectrum. The fixed outdoor PMP 320 solution is designed to allow service providers around the globe to combine the reliability of licensed bands and standards based equipment with an overall low total cost of ownership. The PMP 320 delivers low-cost, high-performance solutions for operators holding licenses in three different frequency ranges: 3.3-3.4 GHz, 3.4-3.6 GHz and 3.6-3.8 GHz. The PMP 320 supports standard WiMAX QoS profiles.
Enhanced Throughput. The Canopy PMP320 Series delivers throughput of up to 45 Mbps based on its underlying OFDM technology. This high-end throughput supports today's most promising sources for increased productivity and improved revenue generation: popular new bandwidth-intensive applications such as Voice Over Internet Protocol (VoIP), video surveillance, high-speed internet access, multiple voice connections, and many more.
Standards Based. The PMP 320 is interoperable with WiMAX 802.16e CPEs, supports all of the WiMAX QoS profiles, and uses standard AAA/ RADIUS servers for authentication.
Performance. With 2x2 MIMO, 10 MHz channels, and 802.16e coding/error correction the PMP 320 delivers high throughput with excellent coverage and link budgets.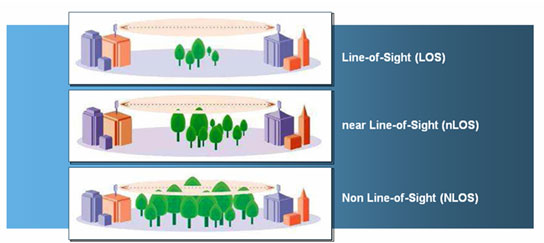 Want to learn more? Contact your ALTIUS Representative today. Call us at 410-667-1638 or email ALTIUS for more info and lead times at sales@altiuscomm.com.

Motorola and the stylized M Logo are registered in the US Patent & Trademark Office. All other product or service names are the property of their respective owners. © Motorola, Inc. 2010