ALTIUS Communications Turnkeys Microwave Project for Caroline County, MD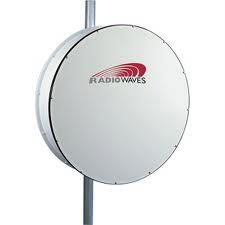 ALTIUS Communications is pleased to announce that it was awarded a turnkey licensed microwave project by Caroline County, MD. ALTIUS successfully completed construction of the licensed back haul network in early April 2011 using equipment provided by Ceragon Networks.
Caroline County's High-Speed Network delivers reliable broadband connectivity to all government buildings in the county with unprecedented dependability, flexibility and bandwidth. This was the second licensed microwave project completed by ALTIUS for the county.
"Providing a first class and dependable back haul network for our internal government customers is always paramount in our overall network strategy" said Jim McCormick , Director of the IT Dept. for the county. "Caroline County is committed to creating and maintaining a cutting edge network that delivers 100% of the time. ALTIUS helps us do that."